Here in the Grand Traverse region, our long distance commutes are having a big impact on our health. In fact, most Grand Traverse area workers spend about 46 minutes sitting alone in their cars each day traveling to and from work.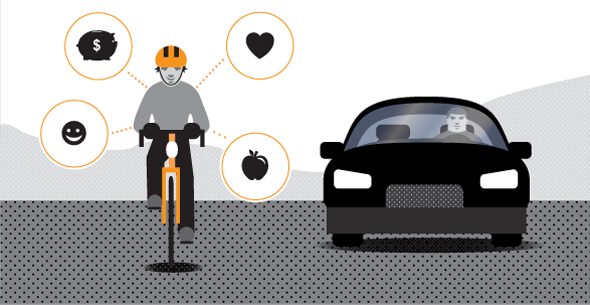 Time
On average we spend 46 minutes a day going to and from work.
Distance
Grand Traverse workers drive nearly twice as many miles per year than the national average.
Health
Most of us walk an average of six minutes daily.
Money
Grand Traverse area families spend, on average, $15,000 a year on transportation.